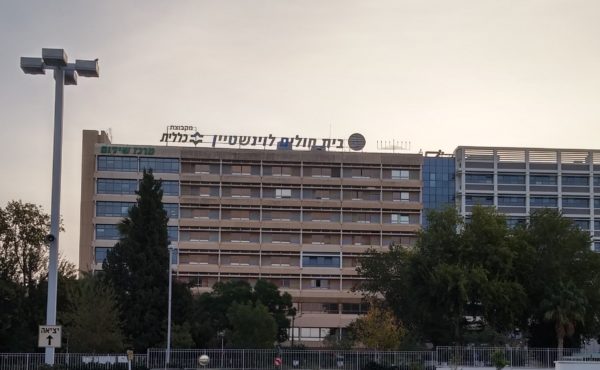 Loewenstein Hospital is one of the largest comprehensive rehabilitation centers in the world. Many of its specialists are world-renowned experts in rehabilitation medicine and internationally recognized pioneers and innovators. Tools such as the SCIM to measure spinal cord independence are used in leading rehabilitation hospitals around the world.
For the doctors at Loewenstein, rehabilitation is a process that help individuals participate in society by achieving maximum life expectancy and optimal quality of life for individuals who have lost functional capabilities, by means of specialized professionals.
The hospital is completing a total renovation of its almost 300 inpatient rooms and facilities. Most semi-private rooms are equipped with ceiling cranes for each bed to move patients comfortably and safely from bed to toilet and shower. Electric washing stretchers are used for patients with complex mobility difficulties.
.
International patients and medical tourists
Patients come to Loewenstein from all over the world suffering from functional deficits as a result of injuries or of a wide range of diseases, including strokes and injuries of the head, spine, and limbs.
The rehabilitation center focuses on highly skilled multidisciplinary teams to work with patients and their families. The teams each include highly specialized physicians and nurses, physiotherapists, occupational therapists, speech therapists, social workers, psychologists, allied health practitioners and a prosthetist/orthotist as needed. Each is trained specifically for one of the rehabilitation specialties, and work only on that specialized floor of the hospital.
A comprehensive Medical Tourism Department has been set up to facilitate the medical traveler's planning and preparation for treatment at the hospital and to promote awareness of the hospital's extensive services. This hospital is part of the Clalit Group, a public health network within Israel.
Nearby is the Loewenstein Hospital motel for visitors.
Rehabilitation services
The hospital separates its rehabilitation services according to specialization, with each specialization on a different floor.
Orthopedic Rehabilitation
Traumatic Brain Injury Rehabilitation
Spinal Rehabilitation
Brain Rehabilitation
Neurological Rehabilitation
Rehabilitation of Consciousness
Children and Youth Rehabilitation
A separate day unit offers music and art therapy and other directed therapeutic activities. The hospital has a sleep disorders diagnosis unit, a pain rehabilitation clinic, provides treatment of movement disorders, and nutrition and diet counseling.
At Loewenstein Hospital, a multi-specialty team that cares for the patient and family members includes:
Physician
Nurse
Psychologist
Prosthetist/orthotist
Allied health practitioner
Social worker
Occupational therapist
Physical therapist
Speech therapist
Focus: Orthopedic rehabilitation department and osseointegration
Dr. Hagay Amir, an orthopedic surgeon
and orthopedic rehabilitation specialist, is Director of the Orthopedic Rehabilitation Department. Dr. Hagay is performing groundbreaking surgery for bone-anchored amputation prostheses.
Working closely with pioneering surgeon and inventor Prof.
Al Muderis in Australia, the Loewenstein Hospital orthopedic team implants a metal rod directly into an amputee's leg bone, using the principle of osseointegration, similar to the process of dental implants.
Surgery is conducted at sister facility Beilinson Hospital and rehabilitation takes place at Loewenstein.
This unique method changes the lives of the amputee, enabling a much better quality of life without the difficulties and complications of using the traditional stump house.
For many, the main benefit may be osseoperception, which makes it possible for these bone-anchored prosthetics to communicate with the mind via the patient's central nervous system, giving the sense of feel and integration of the prosthetic with the limb itself. Other general benefits are:
No skin sores
Easy to put on and take off
Increased physical function
No adjustments or remaking
Technologies at Loewenstein Hospital
Lokomat
ReWalk
Head-controlled mouse
Snoezelen room
Brain gym
Driving simulator
Virtual reality
Anti-Gravity Treadmill (AGT)
Posturograph
Project "Smart Crutches"
Contact Details
Loewenstein Hospital
278 Ahuza Street POB 3 Raanana
4355840 Israel
Roman Torbilov Medical Tourism Unit
Tel: 972-9-7709075
E-mail: romanto@clalit.org.il
Website: http://loewenstein-rehab.clinic